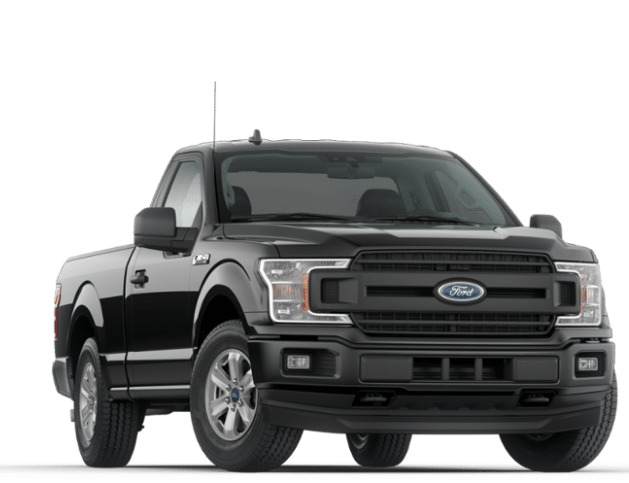 The Ford F-150 is a powerhouse of a vehicle that's capable of incredible performance. Whether you're a truck person looking for an impressive vehicle to drive around in or need something that provides stability for work, the Ford F-150 has you covered. When you're ready to test drive an F-150, the team at Kenora Dingwall Ford Sales is ready to help. Here's everything we love about the new F-150 (and what you'll probably love, too).
Built Tough
The Ford F-150 was built tough. After all, that descriptor is even used in the vehicle's slogan. The truck is the definition of power and has the honor of being recognized as the best-selling truck on the market for over 40 years.
A lot of the F-150's legacy comes down to its fully-boxed frame. This makes the truck incredibly lightweight, but don't be fooled - this lightweight body is made of high-strength steel that can take a beating. It also has a military-grade aluminum-alloy body that increases the Ford F-150's strength without making it heavier. The truck's bed is also made from aluminum alloy, so it can handle concrete and other heavy objects.
Further proving the F-150's durability is the fact that it has been rigorously tested to stand up to the elements - whatever they may be. It has been proven to be able to withstand extreme temperatures, rocky terrain, and even areas caked in salt.
Unmatched Power
Toughness isn't just the name of the game when it comes to the Ford F-150; it's a lifestyle - and a lot of this has to do with the F-150's engine. This vehicle comes with a class-exclusive and fully-hybrid 3.5L PowerBoost V6 engine.
However, this isn't the only kind of engine you can choose for your F-150. Drivers have their choice of seven different engines. These options include:
2.7L EcoBoost V6 engine with 325 horsepower and 400 lb.-ft. of torque. It has a port-fuel and direct-injection system.

3.0L Power Stroke turbo diesel engine with 250 horsepower and 440 lb.-ft of torque. It has a maximum towing capability of up to 12,100 pounds.

3.3L TI-VCT V6 engine with 290 horsepower and 265 lb.-ft. or torque.

3.5L EcoBoost V6 engine with 400 horsepower and 500 lb.-ft. of torque. It has a maximum towing capability of up to 14,000 pounds.

High-Output 3.5L EcoBoost engine with 450 horsepower and 10 lb.-ft of torque. This is only available on the Raptor model.

5.0L TI-VCT V8 engine with 400 horsepower and 410 lb.-ft. or torque. The Variable Displacement Engine allows the engine to shut off when full power isn't necessary.
In addition to this impressive engine lineup, drivers will also be able to generate actual power thanks to the available outlets. These outputs include 2.0kW, 2.4kW, and 7.2kW. As a result, you'll be able to power up different tools such as drills, welders, and sanders. And you can make the most out of your camping trip since you will have the ability to plug in a coffee pot, game console, space heater, or even a TV.
Impressive Capability
The Ford F-150 has impressive capability. If you're traveling through a rainy area, you can have peace of mind that your truck will safely navigate the roads. This is thanks to the Continuously Controlled Damping system, which adjusts the truck's shock absorber to match the road's surface. This feature comes standard on the Limited model.
Drivers also have the opportunity to measure their payload weight; this way, you can feel confident that you're not trying to haul something heavier than what your truck can handle. The F-150 can also come equipped with an available Smart Trailer Tow Connector, which alerts you of any potential trailer battery issues or if your turn signal lights need to be replaced.
Find Lasting Power in a Ford F-150
The Ford F-150 was built to last, and since it's been one of the most popular vehicles on the market for four decades, that legacy isn't going anywhere anytime soon. When you're ready to test drive the Ford F-150 and feel the power for yourself, the team at Kenora Dingwall Ford Sales is ready to help.
Our dealership is located at 927 Highway 17 East Kenora, ON P9N 1L9. Stop by and discover the true grit and power of the Ford F-150 for yourself today so you can take it out on the open road tomorrow.